STAGING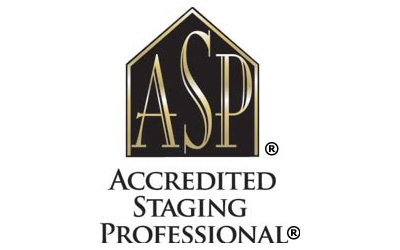 You must begin by thinking of your house as a commodity. You might not think about your home as a product, but when you get ready to place your home on the market for sale, that's what it becomes. When there is a plentiful supply of houses on the market, you must think about how you can make your home stand out from the crowd and be a magnet for one of the limited few buyers out there to see your house as their next home—and at a price that is acceptable to you.
All products have features and benefits as well as pluses and minuses. The most successful suppliers go to great lengths to position a product successfully in the mind of their target audience because they know that to effectively compete in the marketplace, products must be priced right, appeal to the needs of consumers, and look better than the competition. Homes are no different. As one of many for sale, you home must be presented to buyers in the best possible light.
When selling a home, everyone has the same goal—to sell quickly and at the highest price possible. The challenge is finding a way, beyond pricing and marketing, to compete in the market. One solution that is quickly gaining popularity is home staging. Home staging is a way of packaging a home to capture attention of the widest variety of buyers.
Staging techniques focus on improving a property's appeal by transforming it into a welcoming, attractive product that the target buyer might want.
The goal of staging is straightforward: make more money in less time. While marketing, the economy, and industry are continually changing, many principles of preparing a home for sale remain constant. Regardless of the market we are in, the principles within are timeless. The designs, plans and trends of homes change according to the time, but the psychology of buying and selling a home remains the same.
Debbie Ward-Terry is an Accredited Staging Professional with Staged Homes, which is a premier accredited designation given to those individual that complete the required training and have experience in staging. Working with a professional stager is a partnership in success and productivity, especially when selling a home, and as an Accredited Staging Professional Debbie is equipped with knowledge and skills to help ensure her sellers are getting top dollar for their home.